State Senator FRAN PAVLEY
23rd District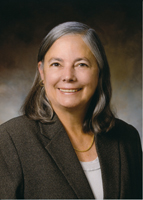 Capitol Office:
State Capitol, Room 4035
Sacramento, CA 95814
Phone: (916) 651-4023
Fax: (916) 324-4823

District Office:
2716 Ocean Park Blvd., Ste. 3088
Santa Monica, CA 90405
Phone: (310) 314-5214
Fax: (310) 314-5263

Click here to get directions

Website: http://dist23.casen.govoffice.com
Email: senator.pavley@sen.ca.gov

Bio
Senator Pavley was born in Los Angeles. She is a former teacher and first mayor of Agoura Hills. The people of her district care deeply about protecting the natural beauty, environmental health, and livability of California, and she has been a longtime leader for this cause. Senator Pavley previously served three terms in the California State Assembly. She is also a member of California Ocean Protection Council, Santa Monica Mountains Conservancy and Wildlife Conservation Board.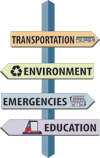 Areas of Interest
Consumer Protection, Education, Environmental Issues, Global Warming, Public Safety and Clean & Secure Energy Future for California and the U.S.