Facilitation and Mentoring
Loading the Player
Video takes a short while to load before viewing.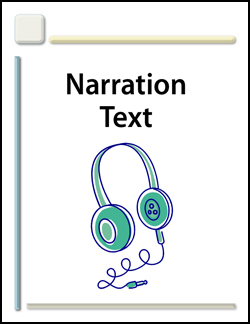 Volunteer Mission Statement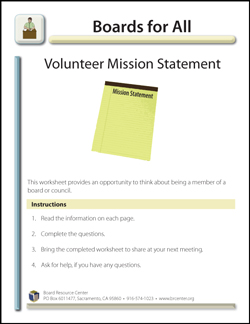 Video #5 explores support techniques that members of a governing body may need to participate more effectively. Facilitation is an accommodation with the primary purpose of assisting a member to contribute productively to board or council business. A facilitator prepares with the member by reviewing meeting materials and planning how to support member participation. During meetings, a facilitator will often assist discreetly by helping the member ask questions, express opinions, and/or follow meeting processes. Using a volunteer mentor, who is a member of a board or committee, is another way to help a members learn about and manage their role.
At the end of this video, you will automatically be returned to the main screen. Look for Worksheet #5 "Facilitation and Mentoring." Click on the icon. A PDF document will open, please complete the questions. When finished, save to your computer and or print a copy.
Worksheet #5 Facilitation and Mentoring